Can longer leases help reduce pollution from buildings in Hong Kong?
Setting policies to encourage longer property leases can motivate landlords and tenants to make more energy-saving upgrades in buildings, says consultancy JLL
Buildings contribute to nearly two-thirds of Hong Kong's greenhouse emissions, according to government data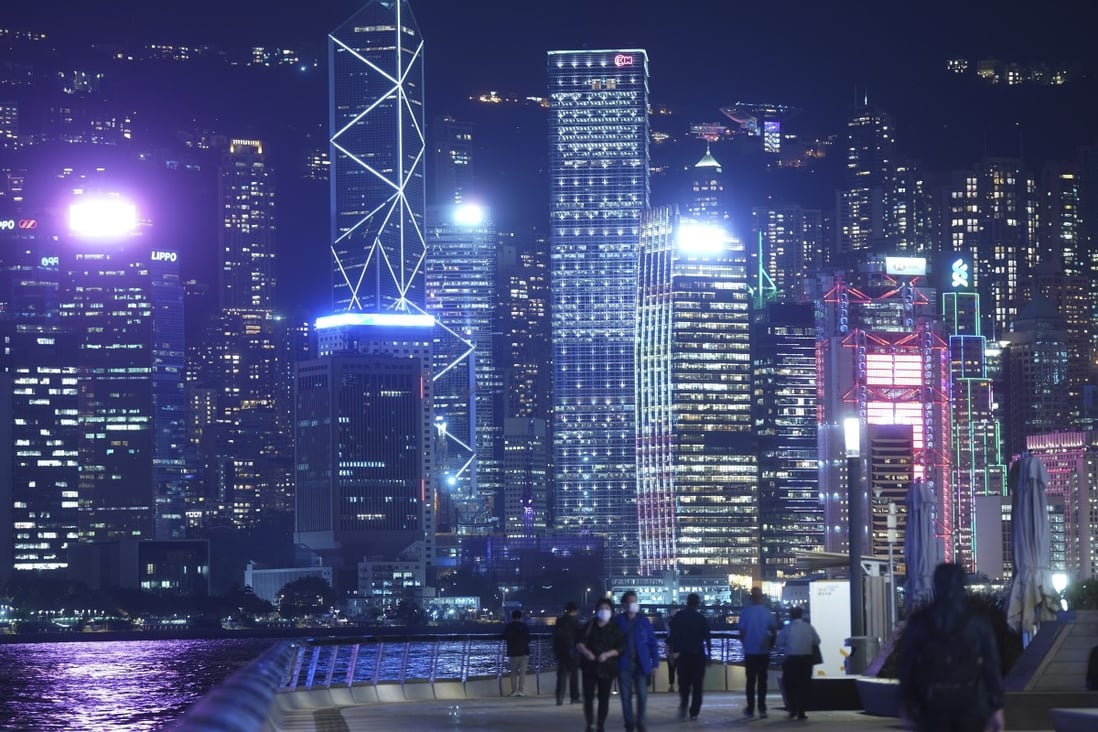 Buildings contribute to two thirds of Hong Kong's greenhouse emissions, according to government data. Photo: Sam Tsang
Property leases rarely feature in discussions about climate change, but according to property consultancy JLL, longer agreements between landlords and tenants can help Hong Kong fight global warming.
"Currently, the landlords and tenants have no or low incentive to make energy efficient upgrades, especially with short-term lease agreements of three years, which is shorter than the payback period of major energy efficiency retrofits," said Kamya Miglani, director of research of work dynamics in Asia-Pacific at JLL.
"Incentivising tenancy clauses which are longer term … could be a first step in the direction of ensuring better collaboration."
Occupiers of buildings "want to have stronger collaboration and support from landlords when it comes to retrofitting of their office space to make it more sustainable and energy efficient", which requires broader policy measures to be put in place, said Miglani.
Hong Kong building owners can cut power bills and fight climate change without spending a lot, according to the non-profit Hong Kong Green Building Council (HKGBC).
"Some buildings have achieved a certain degree of energy saving through retro-commissioning, for example [by] fine-tuning the system settings such as temperature set point and operating hours to avoid wastage. The latter method requires no or minimal expenditure," said Cary Chan, executive director of HKGBC.
The amount of time it would take for landlords to recover the cost of retrofitting varies with the type of equipment, according to HKGBC.
Lighting replacement, such as changing from fluorescent tubes to LED tubes, pays back quickly within two to four years, said Chan, while replacing air-conditioning systems or retrofitting of solar panels could entail a payback period of four to 10 years. Replacing larger systems such as lifts and pumps requires the most investment and can take over 20 years to recoup from energy savings.
More property developers have been raising funds through sustainability-linked loans and other similar arrangements to finance green retrofits and retro-commissioning in existing buildings, said Tracy Wong Harris, Vice President and Deputy Secretary General of Hong Kong Green Finance Association (HKGFA).
Sun Hung Kai Properties on Thursday obtained its first sustainability loan of HK$8.65 billion (US$1.11 billion), allowing the developer to receive interest savings upon achieving sustainability targets, such as an annual reduction in electricity consumption intensity.
Energy efficiency remains a high priority for tenants, and it has become such a prevalent feature that people have come to expect it as a "given", according to a report titled Sustainability Outlook 2021 released by think tank Urban Land Institute earlier this year.
"The business case for energy efficiency is evident: decreases in operating expenses drive increases in net operating income and overall asset value. Not only do energy efficiency technologies and operations reduce utility costs, they also reduce maintenance and operations costs and free up facility engineers' time for proactive tune-ups and improvements," said the report.
Some 70 per cent of occupiers in Hong Kong had already acted to reduce their energy consumption by using smart heating and lighting solutions, according to research from JLL.
But while longer leases could motivate tenants to make energy efficiency upgrades, they could also lead to higher business uncertainty for tenants, according to Raymond Cheng, head of China and Hong Kong research at CGS-CIMB Securities.
"If a minimum leasing term is set, many tenants may face challenges and uncertainties about whether their business can operate for that long, as there is less visibility into the future," said Cheng.
Source: South China Morning Post